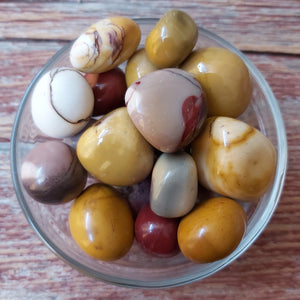 Mookite Gemstone Tumble
Gorgeous Mookite Tumbles. Our tumbles are sold by the piece - we will randomly choose one (1) piece to add to your gemstone collection. Each piece has its own beauty and no two stones will be identical.
These pieces are large and measure approximately 20-30mm (3-4cm) or  3⁄4 - 1 1⁄8  inch.

***Please note, stone shape and colour may vary slightly from the photos shown.***